NOTE: If you already have the UFC app installed on your SONY TV, you can jump to step 3!
Search for 'UFC' in the Google Play Store.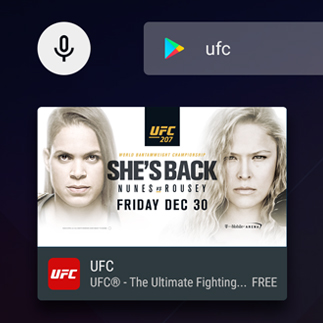 Select the UFC app then install it.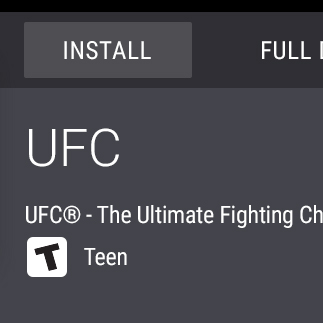 You will be able to watch 4K streaming in live and on demand. In order to experience full 4K quality, be sure you have internet broadband speed greater than 20 mbps. UFC TV uses adaptive streaming, it will automatically adjust to a lower resolution (non-4K) if you experience limited bandwidth during the live broadcast.